The 2020 US Elections are upon us.
Today, or in a couple of days, Americans will decide who should lead them and the free world between Joe Biden and the incumbent President Donald Trump, I asked Salt TV members to post their electoral map predictions and while I didn't quite get the turnout I expected, I atleast got something.
TheAmessz's Predictions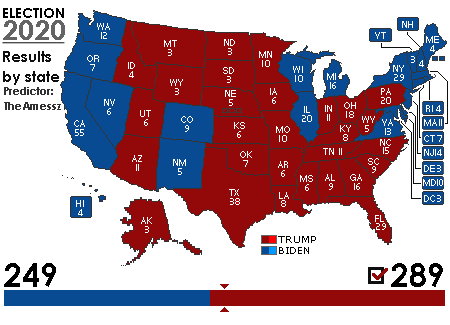 I rely on the protests in Minnesota and Pennsylvania to secure Trump's presidency, my expectations are that the average Americans don't want their cities to be the next Minneapolis, the Democratic party expresses its support for the protesters while the Republican party has labelled ANTIFA as a terrorist organisation, the choice is clear. I still think that Michigan and Wisconsin will flip, but Trump maintaining the south, flipping Minnesota and keeping Pennsylvania should put him over the line.
CaptnSunny's Predictions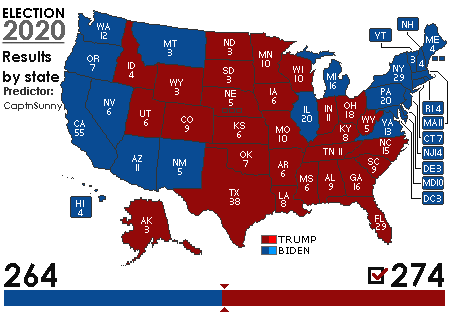 CaptnSunny associates himself with the Democratic Party but has projected the re-election of Donald Trump, it is an unorthodox electoral map, projecting Biden to flip Montana and Arizona, both states haven't gone Democrat since 1996 as well as flipping Pennsylvania and Michigan but yet projecting Trump to flip Colorado for the Republicans, the first time since 2004, therefore Trump edges out Joe Biden in the electoral vote and gets re-elected.